Your profile: Executive in search of clients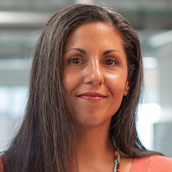 Become a Consultant and freelance like an employee at our Umbrella Company
You are at the end of your contract or would like to resume an activity

The current economic situation is not favourable to employment

You can be active again in consulting, management or training
Are you an executive at the end of your contract or would you like to resume an activity?
The current economic situation is not favourable to employment but thanks to our umbrella company and wage portage, you can be active again as an Executive in consulting, management or training.
When you join Thalent, you will benefit from a system that allows you to carry out your activity as an Executive consultant in a complete autonomous way:
You are responsible for your own leads and client acquisition
You negotiate the contract terms by yourself or with our help if needed
You set the terms and conditions of your activity with your client: place of work (office, remote…), professional expenses, duration: full time, part time or per hour
Depending on your speciality, expertise and your ability to create and sell your value proposition you can develop a source of income with no limit to how much you can earn and without the need to create your own legal structure.
As an Executive consultant, you can be active in many sectors like for example
Law
Finance
Real Estate
Marketing & Communication
Information technology
Digital
Advertising
Writing, Copywriting
Translations
Technology
Watch industry
High tech industry
International Organisations
You devote your time to your job(s), the tasks assigned to you by your client(s) or to find new prospects and convert them into clients:
– Payment and entitlement of all social security contributions
– 1st pillar (OASI/AVS/AHV) and premium 2nd pension plan (OP, BVG/LPP) proposed by FER "Fédération des Entreprises Romandes"
– Reimbursement of professional expenses
– Accident
– SUVA Occupational and non occupational Accident Insurance (OAI/AAP/BUV/NOAI/AANP/NBUV)
– Adapted professional civil liability insurance (RC)
– Maternity allowance (MUV/AMat/MUV)
– Unemployment Insurance (ALV, AC, ALV)
– Paid holidays
Thalent  also takes care of accounting, invoicing, relations with the tax authorities or resident control authorities who deal with work permits in Switzerland so that you can devote yourself 100% to your activity!
I am interested but need more advice, can I contact you or can you call me back?
Of course, contact us and we will get back to you for a free and unbinding consultation!

Join Us in 3 Easy Steps

Register for a free and non binding phone interview
Subscribe free of charge and benefit from all our advantages
Start your self-employed activity in wage portage
Join Us
To receive an example of your income, please complete the form below
Let Us Call You Back

Get a free and unbinding phone consultation with one of our managers. Leave your phone number and we will call you back.