Your profile: Manager in Career Transition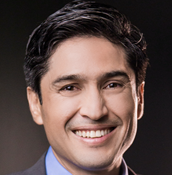 Become a Consultant and freelance with employee status at our Umbrella Company
You are a recognised specialist

Some companies use your services but are not able to hire you

You have temporary assignments but are still looking for a permanent job
The labour market is constantly changing during the 21st century and you can take advantage of this situation. Managers in career transition are in demand.
You can be active in many sectors, for ex. as a:
Management Consultant
Transition Management Consultant
Project Manager Consultant
Consultant in charge of a structure
Team Manager Consultant
Strategy and Organisation Consultant
Consultant in charge of a product
Environmental Consultant
Consultant in Sustainable Development
Sales Development Consultant
Business Development Consultant
Become a Consultant at our Swiss umbrella company:
You devote your time to the assignments of your client(s) or to developing your activity by finding new assignments but you benefit from an employee status!
What is Payrolling or Wage Portage, how does it work in Switzerland?
Thalent SA pays all your social security contributions and you benefit from unemployment cover, a 2nd pillar pension plan (BVG/LPP) and paid holidays.
Thalent SA also takes care of accounting, invoicing, relations with the tax authorities or resident control authorities who deal with work permits so that you can devote yourself 100% to your activity.
I need to know more, what should I do?
Contact us for a free, unbinding consultation!

Join Us in 3 Easy Steps

Register for a free and non binding phone interview
Subscribe free of charge and benefit from all our advantages
Start your self-employed activity in wage portage
Join Us
To receive an example of your income, please complete the form below
Let Us Call You Back

Get a free and unbinding phone consultation with one of our managers. Leave your phone number and we will call you back.