Freelance with Employee Status

Work as a Freelancer but enjoy employee benefits. We pay all social contributions and take care of the administrative burden! Dedicate 100% of your time to your activity.




Guaranteed Payment

We pay your wage even if your client is late paying you. The contract you sign with us guarantees it.




100% Digital

Interview, contract signing: all is done digitally. including your pay slip. We are Covid19 compliant.




Freedom

With us: No registration or deregistration fees. No minimum contract period.




Compliant with Swiss law

We handle relations with the Taxation Office, Working Permit Office. Swiss-wide Expertise in 26 cantons.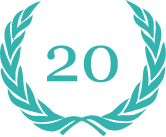 Consulting at Thalent
20 Years Of Experience
Responding perfectly to the problem of consultants
What is Payrolling, Wage portage?
20 Years Of Experience
Responding perfectly to the problem of consultants
What is Payrolling, Wage portage?
If you are an individual and need to bill your clients, you need to register or set up a business. You will then no longer be able to benefit from social security and in particular from unemployment coverage or paid holidays.
If you join our company you will be able to carry out your activity under the status of an employee!
We will also take care of all the administrative tasks like accounting, billing, relations with the tax office, or the working permit office so that you can dedicate 100% of your time to your activity.
Join us in 3 Easy Steps
1

Free and unbinding Interview


Get a free interview with one of our experienced managers

2

Sign your contract digitally


Sign and subscribe to our services free of charge to benefit from all advantages

3

Start Work


Start your self-employed activity in wage portage
The Advantages of the Payroll Solution
Work with an employee contract (definite, non definite period or hourly contract)
Premium social security: old age pension AVS, unemployment insurance etc.
Professional and non professional insurance covered 100% starting the first day
Paid holidays, Child Allowances, Maternity allowance
We handle invoicing and money collection, VAT, with holding tax, work permit
We handle relations with state offices such as Work Permit Office, Taxation Office etc.
100% compliant with Swiss legislation. Our company is labour leasing licensed
You don't need to pay a payroll lawyer for labour law issues
No registration or deregistration fees. No minimum period of constraint!
Hire a Consultant
Browse through the cvs of our available experienced freelance consultants and contact them through us or directly by email if you are interested in working with them.
Testimonials


"I have been working with Thalent for over 14 years. I was looking for a serious and reliable payroll management company to help me with my accounting. The team of Thalent is professional, responsive and kind. It's a partnership that I warmly recommend!"
Catherine Delaby
Thomas Doering
"I can dedicate myself to creating value with a high level of logistical and administrative support"

Michel Abellan
"Thalent has shown outstanding professionalism, raising the relationship to a rare level of mutual trust!"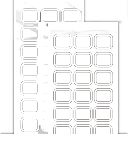 Are you a Swiss or foreign company
looking to hire freelance consultants based in Switzerland?
Hire them through us: we will pay their wages, social security
contributions, pensions, taxes, accident insurances.
Contact us
If you have any questions about our service or would like a free and unbinding phone consultation please fill out the form below. You can also schedule an appointment and meet us at our office.
GENEVA
Route de Peney 133,
CH-1214 Vernier

OPENING HOURS
Monday – Friday: 8:00 – 19:00 Saturday: 08:00 – 15:00
ZURICH
Industriestrasse 109,
CH-8957 Spreitenbach
PHONE
Geneva: +41 22 341 24 28
Zurich: +41 43 819 05 49
"*" indicates required fields