Testimonials
Catherine Delaby
Is a freelance concept-editor, specialising in content creation, web and social media writing, premium and quality advertising communication. Catherine writes all kinds of texts, messages, articles for press or blog, books, stories, real or imagined and all sorts of other stories. She works with clients in Geneva and Lausanne.

I have been working with Thalent for over 14 years. When I arrived in Pays de Gex, next to Geneva, in August 2006, I wanted to set up as a freelancer after having worked in several Parisian advertising agencies. As a woman of letters first, I was looking for a serious and reliable payroll management company to help me with my accounting. I have to confess that in 2006, I was not very good with numbers and my three children were still small. Thanks to Thalent, I was able to keep lots of freedom managing my schedule – a freedom I continue to enjoy as my children have become students. I am as of this day still using the services of Thalent. I am developing my activities in Switzerland and neighbouring France, and my clients include agencies, companies as well as big brands in the Swiss watchmaking industry. The team of Thalent is professional, responsive and kind. It's a partnership that I warmly recommend!
Thomas Doering
Thomas Doering holds a degree in business informatics and subsequently completed a master's degree in law. He continued his career in real estate (financing, real estate development, construction and FM) and graduated in 2019 from the HTA-FR ,School of Engineering and Architecture of Fribourg with a CAS in BIM, Building Information Modelling. He is a co-creator of the Columbus BIM clause. Passionate about the digitalisation of construction, he supports contractors and clients in BIM processes from the BIM maturity of the teams, their supervision, their training. He is a strong advocate of BIM. He advises clients on the integration of BIM into legal documents and processes in French, German and English.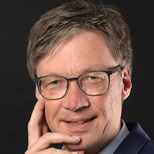 With the services offered by Thalent, I can fully dedicate myself to creating value for our clients and can rely on a very high level of logistical and administrative support. The exchange with other Thalent consultants allows me to create productive synergies and offer professional services with a wide range of skills.
Michel Abellan
Michel is a human resources expert and has been a talent scout for over 20 years. A chemical engineer with a degree from the Swiss Federal Institute of Technology in Zurich, Michel is also certified in mental coaching and various psychometric testing tools. As a skipper, he takes managers on board his sailboat for a 3-day voyage of self-discovery. With a holistic approach, he combines a thorough analysis of professional skills, potential and talents.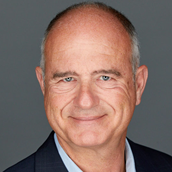 I have been working with Thalent.com for over 10 years. In addition to "tailor-made" Payrolling or Wage portage services, I have found in Thalent and its administrator, a community of ideas and strong ethical values allowing for real synergies. Throughout our collaboration, Thalent has shown remarkable flexibility and professionalism, raising the relationship to a rare level of mutual trust.
Join Us in 3 Easy Steps

Register for a free and non binding phone interview
Subscribe free of charge and benefit from all our advantages
Start your freelance activity
Join Us
To receive an example of your income, please complete the form below
"*" indicates required fields
Let Us Call You Back

Get a free and unbinding phone consultation with one of our managers. Leave your phone number and we will call you back.

LET US CALL YOU BACK